Promotional material
Description
When you promote your game your goal is to convince people that your game is worth checking out. Most of your first impression will consist of screenshots and videos, but having a proper description and elevator pitch are equally important. Write a short description (and an even shorter one) and save that somewhere easy to reach, each time you need to explain your game or do promotion just copy the description that you've fine-tuned to perfection.
"Don't be scared to be proud of your own work. You might think that you're stealing time from people, but actually you're not. You and your game are as valid as anybody else's."
Quote by @vektorDex
The description of your game should highlight any aspect of the game which makes it unique. While it's great that you can shoot zombies in your game, that's not enough to make it stand out. There's bound to be features you can focus on instead.
Screenshots
Screenshots should be appealing and diverse, don't show the same level or mechanic multiple times because that might give the impression that there's not much variety in your game. It's good to have screenshots with a lot of excitement going on, but depending on your game it might be better to have screenshots that don't reveal everything just yet.

Common pitfalls (often by mobile game developers) is to show screens like the title screen, menu and pause screen. While you might've spent great care on the UI they are of no use to convincing players who are pondering over downloading your game. Skip them and show gameplay or key art only.
Videos (and GIFs)
Most social media will convert GIF to video files, so it might not always be the best choice to cram your gameplay into an overly compressed GIF file. Don't forget to add your logo or website in the corner of each video you share so people can easily find out what game it is they're seeing, even if your video gets stolen. Often your content will get taken by accounts that share interesting gameplay videos and 'forget' to mention the source.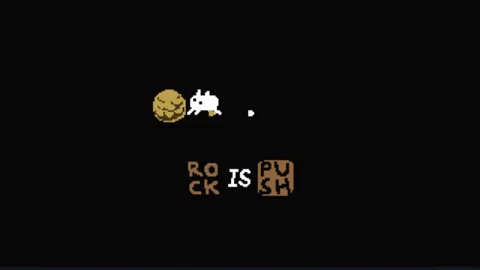 When making a trailer start with gameplay from the very first second. If you want to show your studio logo or text, do it after a few seconds of gameplay footage. Most players will make a decision to continue watching in just a few seconds and if you show text or logos first they might skip your video entirely.
Tools for recording smooth gameplay are OBS or ShareX, if you'd like to create a GIF I would recommend ScreenToGIF (or the before mentioned ShareX) which is available here.
Promotion channels
Let's players
The most prominent YouTubers and streamers will often only play games that are already well-known, or are up and coming. They will get hundreds of requests a day for playing games during their broadcasts, it'll most likely cost money to have your game played by them. You'll have much better luck asking small to medium sized channels, they'll be easier to approach and are open to 'other' games than those currently popular. While their reach is smaller, they're also in a position where they likely can't or don't have to charge money for playing your game.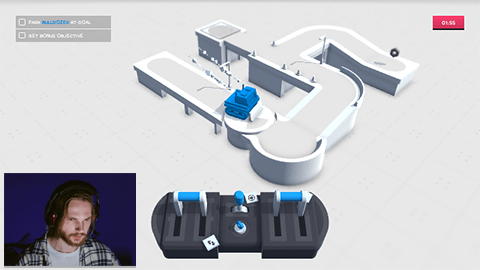 Twitter
While Twitter isn't the most popular social media anymore it's still a good platform for reaching a new audience without paying a fee. Use the correct hashtags to extend your reach (i.e. #gamedev and #indiedev), sometimes your tweets will get picked up by bots that retweet interesting content. Make sure your profile looks professional, and mention your latest release or upcoming game in your bio.
Reddit
Another good source to reach a large audience is Reddit. There's several subreddits where you can post about your game;
r/gamedev is aimed towards game developers, it's okay to post in-depth development blogs but not the place to promote your game.
r/indiegaming is mostly game developers promoting their game, but has some subscribers interested in indie games.
r/games is mostly about gaming news and announcements of bigger titles.
r/gaming has the most subscribers of all (23 million+!) but is mostly memes and really hard to get to the frontpage.
Niche
Is your game part of a niche market? Find communities that revolve around that subject, they'll often love new content for that one thing they're invested in. If you're creating a game for Atari 2600 (see our guide) you could search for subreddits, hashtags and forums resolving around Atari.
Press
When reaching out to press you want to keep it short and sweet. Use the (even shorter) description you wrote about your game and include screenshots that immediately show what your game is about. Press gets hundreds, thousands of requests and the chance they'll pick up on your game is quite low. Don't be disappointed when that one press outlet you hoped for doesn't publish an article, try the next one instead.
"Journalists are busy people. They work fast, and the easier you make their job, the more likely they are to write about your work."
Quote by @NathanGDQuest
Steam
Tags
Make sure that the description of your page, and the tags, properly reflect what your game is about. Recently Steam added a tool for figuring out good tags, use it and ask others to add any tags they think fit your game. Look at similar games, and find out what tags they use.

Wishlists
You've probably seen other creators ask for their audience to wishlist their game on Steam. There's a good reason they're doing so; the more people that wishlist your game the higher the chance it'll end up in the "upcoming" or "new" featured sections on Steam, you'll get a lot of traffic and potential buyers. Try to rank in as many wishlists as you can before releasing your game.
Images
As with other stores and locations you promote your game; make sure you've got the right images to sell your game. Make sure there's a proper logo and if in doubt ask feedback in one of many indie gaming communities.
Itch.io
Don't dismiss Itch.io as a viable platform for your game. While overall you'll get less organic views and less buyers [than on other platforms like Steam] it's so easy and quick to make your game available there that it's most likely worth the small bit of effort. You don't have to go through an extended validation process and uploading your game is as easy as selecting a ZIP archive.
Pitfalls
Targeting developers
It'll be easy to target game developers since you're most probably already part of some communities, be aware however that game developers are not your target audience. While some might be interested in your game and even buy it, the majority are most likely more interested in the technical aspect.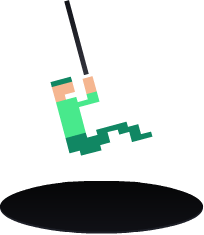 What do you want to achieve?
Ask yourself the question what you'd like to achieve. Do you want to spread the word as a developer? You want people to play your game? Different answers means different methods to promote your work. If you're trying to sell a game it might mean putting a lot of focus on reaching gamers but if you're looking for an industry job you'd be much better off sharing your content in game development communities.
Call to action
Stick to a single call to action when promoting your game, either following it on social media, buying the game or adding it to the wishlist on Steam. While it might seem like a good idea to give users a lot of choice on how or where to follow your game, often that means users don't know where you'll be most active or what the best option would be.
Analytics
To figure out what works and what doesn't it's important to keep track of your followers and interactions. There's a couple of software suites available that make tracking of clicks and people easy (make sure you comply to laws and regulations, like GDPR) but it can be as simple as a spreadsheet where you keep track of data yourself.
Further reading
Check out this article by Cokamouse which describes each medium in more detail. If you have questions or require help with your game feel free to join our Discord here.